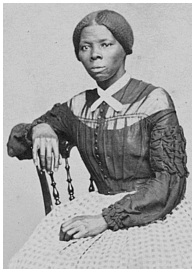 "I had reasoned dis out in my mind;
there was one of two things I had
a right to, liberty, or death; if I could
not have one, I would have de oder;
for no man should take me alive;
I should fight for my liberty as long
as my strength lasted, and when
de time came for me to go, de Lord
would let dem take me."
WEAPONS




Free citizens have a legal right to defend themselves, a legal duty to defend dependents under their care, and a social duty to defend members of society against criminal violence. That said, one must only use force that is proportionate to the threat posed, not excessive force, nor attempt to punish an offender (vigilantism), nor is it your job to capture fleeing offenders which is best left to trained professional unless the offender poses a deadly threat to society such as spree killers or terrorists who attempt to escape after an attack.
Return to Index



Oleoresin capsaicin (OC) pepper spray is safe and very effective on animals and lowly motivated human offenders like drunks and can be carried places that firearms cannot, but are not suitable for use in windy conditions. The user can place a wall of irritant between them and the assailant as they retreat. They are ideal for situations where the use of a firearm would be illegal, amount to excessive force, or endanger innocent people.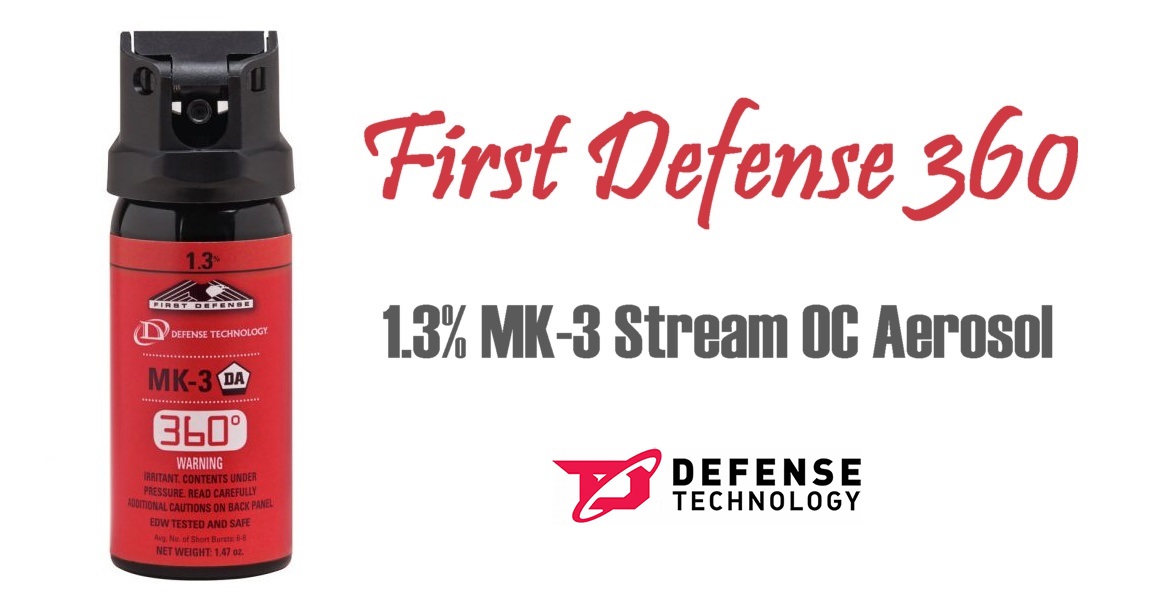 PEPPER SPRAY: Wikipedia PDF Spec Sheet
The First Defense 360 1.3% MK-3 Stream OC Aerosol (1.47 oz) canister be discreetly carried in a jacket pocket or fanny pack and will deliver 10-12 short bursts of OC at an effective range of 10-12 ft. This 1.3% MC OC aerosol product features a 360° stream delivery method which allows the aerosol projector to disperse OC from any angle while also providing a target-specific and concentrated stream for greater standoff. An innovative product we highly recommend. Defense Technology
Return to Index



Handguns are more versatile than long guns as they can be discretely slipped into a pocket before investigating an unusual sound and discreetly carried outside the home. A handgun is also far easier to keep hold of during a struggle than any long gun and allows you to scoop up a child with one hand and cover your retreat with a gun in the other hand. Self-loading pistols are prone to 'limp wrist' stoppages if not held correctly due to an injury or an awkward firing position and are dependant on ammunition quality and spring condition (springs are susceptible to metal fatigue) for reliable functioning, and are prone to stoppages if they come into contact with anything while firing, so revolvers are inherently less stoppage prone.

People who have trouble using handguns due to frailty or a disability are best served by the pocket sized Beretta 3032 Tomcat pocket pistol (.32 ACP) or the larger S&W M&P 380 Shield EZ pistol (.380 ACP) that are easy to load and shoot well than more powerful handguns chambered for the 9mm Parabellum round. Their single-action (SA) trigger pulls are markedly shorter and lighter than the double-action-only (DAO) trigger pull on revolvers like the Ruger LCR. The hammer of conventional double-action (DA) revolvers (handguns and long guns like the Rossi Circuit Judge) can also be manually cocked for a short and light trigger pull but this is slow and dangerous in a high stress emergency so is not recommended.

Long guns are best restricted to defensive use inside a safe room as they not suitable for concealed carry or one handed use (if a hand/arm is injured/disabled) and harder to keep control of during a struggle than a handgun. Pump, lever and bolt action rifles and shotguns work well for people who have practiced a lot with them so rigorously operating the mechanism to reload the chamber is an automatic reflex, but everyone else is better off with a revolving chamber or self-loading long gun. Casual users of manually operated firearms are prone to 'pilot error' malfunctions (they often short-stroke the action), so if you choose a manually operated firearm for defensive use you must become proficient in its use.

The 12 gauge shotgun round is best in a long gun as it is very versatile, though one needs a manually operated shotgun like the pump action Remington 870 to cycle reduced power loads like less-lethal bean bag rounds that do not have enough energy to cycle a self-loading action. The 7.62x39mm and 5.56x45mm rifle rounds are best in a self-loading rifle as they have a good mix of power, magazine capacity and controllability, but for close range use in structures we much prefer short barrel carbines chambered for the 9mm Parabellum pistol round like the MP5 submachine gun which have substantially less recoil and far less muzzle blast/flash, so are much better suited to users who are frail or have a disability.

In closing, it is extremely important to become skilled in the use of a defensive firearm. Owning a gun does not make you a sharpshooter any more than owning a guitar makes you a virtuoso guitarist. One must obtain professional instruction and practice with them to maintain competency, ideally in a tactical type shooting match at a nearby gun club.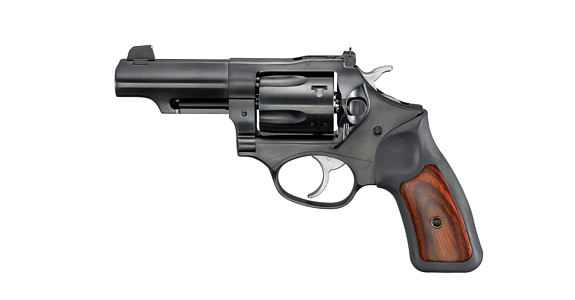 SERVICE REVOLVER: Ruger SP101 [ .357 Magnum ] PDF info sheet PDF Manual
This compact .357 Magnum chambered DA service revolver (5-shot) is the best defensive handgun for adults with good hand strength due to its combination of stopping power, reliability and ease of carry. We recommend the proven Remington HTP .357 Magnum 125gr. SJHP load (583 ft-lbs/1,450 fps) which has the best stopping power record of any handgun load in police service.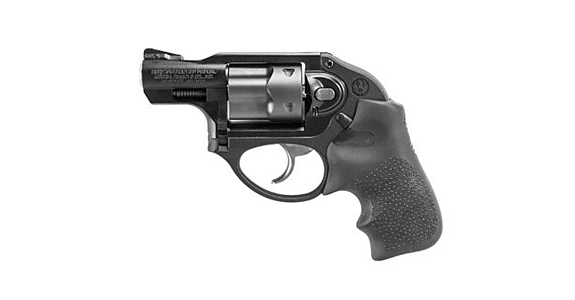 Return to Index



Return to Index



Return to Index



Return to Index



Return to Index



Return to Index